Banks are reshaping their customer relationships through innovative use of Open Energy Data
Open the door to a world where your customers can seamlessly combine financial and home energy data, enabling them to make smarter and more sustainable financial decisions. Want to find out how Eliq can fast-track your sustainable growth? Watch the video below.
Unlock the power of Open Energy Data
Empower your customers in their home energy transition and be their trusted partner for future-proof investments and efficient energy consumption.
Generate new revenue streams
Sustainable upgrades drive revenue, property value,
green finance
and customer loyalty.
Integrate green commitment
Support your customers' energy transition while delivering on ESG strategy.
Support your customer
Guide your customers to energy-efficient homes, empowering smart and green choices.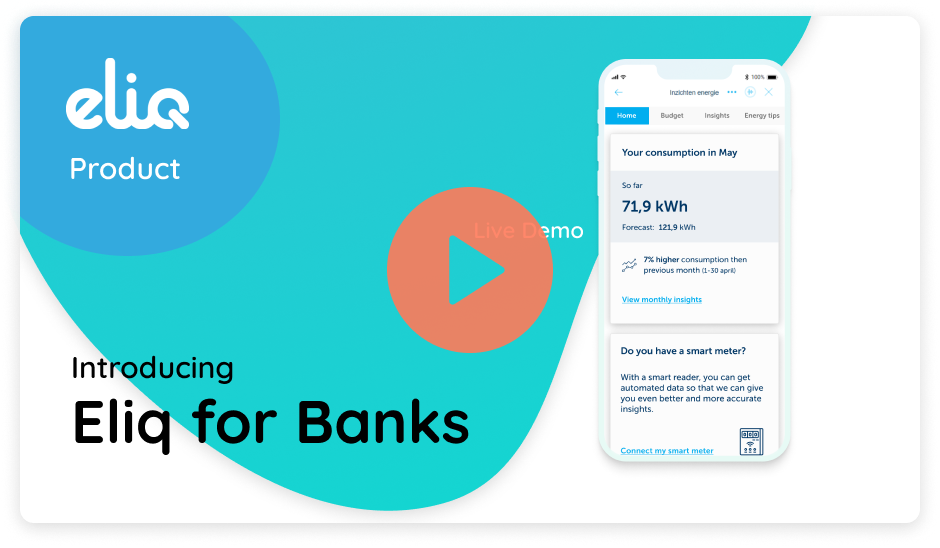 Loved by over 3.3 million awesome end-users within these companies
Embark on a quick product tour⚡️
Connect with our product experts and find out how Eliq could fit your specific needs.
15' format: 5' discussion - 10' product tour