The new era of sustainable retail banking
Find out how to guide your customers in managing their financial decisions by harnessing the power of energy data 👇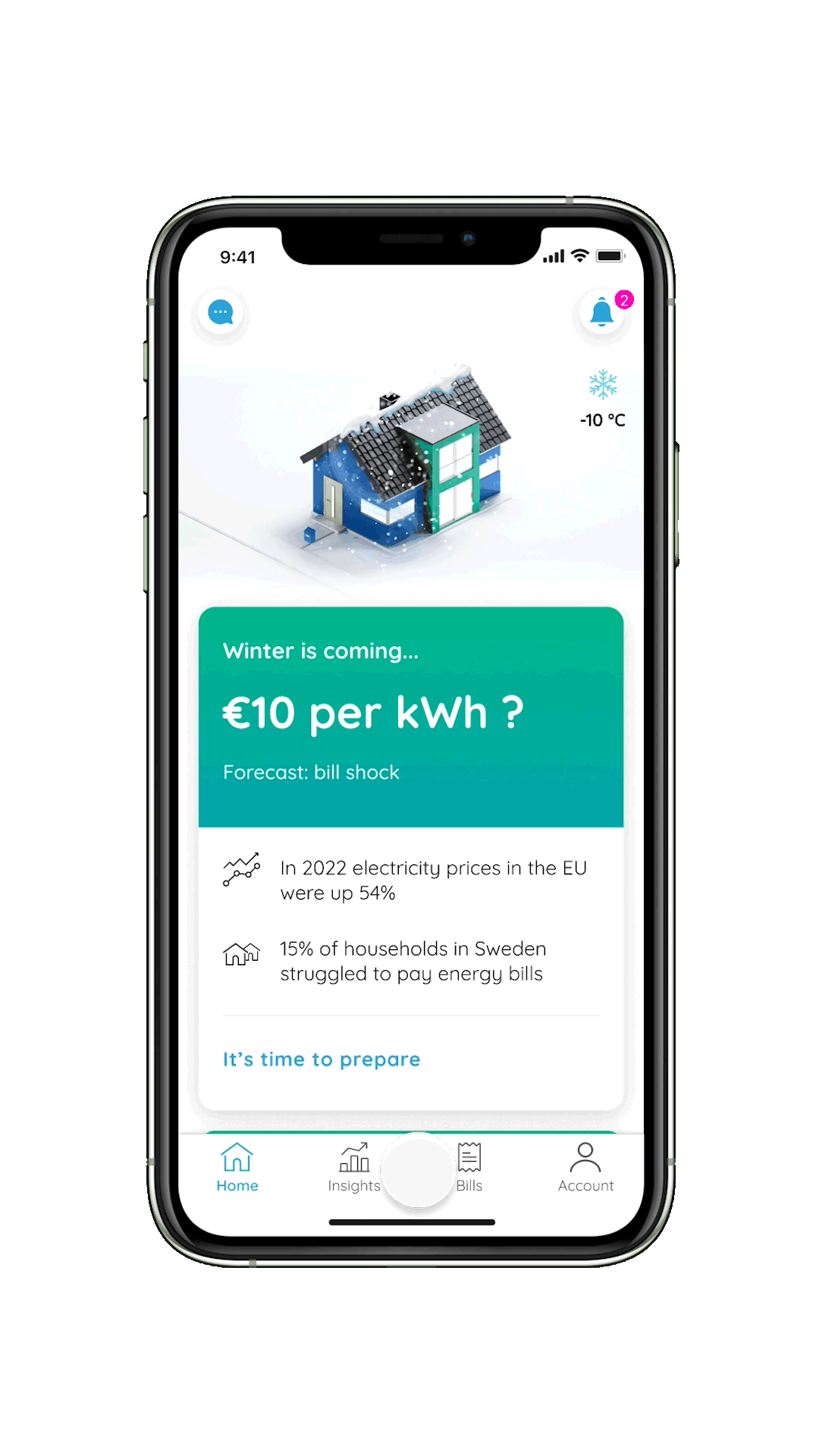 Unlock the power of Open Energy Data
Open the door to a world where your customers can access and utilise data on their home energy usage, to make smarter and more sustainable financial decisions.
Generate new revenue streams
Sustainable upgrades drive revenue, property value,
green finance
and customer loyalty.
Integrate green commitment
Support your customers' energy transition while delivering on ESG strategy.
Support your customer
Guide your customers to energy-efficient homes, empowering smart and green choices.

Benefits at every step of the journey
Earn a place on your customer's devices
Continue to grow
With stronger customer relationships, increased engagement and a reduced cost-to-serve, explore the potential of revenues from non-commodity services.
Level up your customer relationships
It's no secret that happier customers stay longer. But what if you could not only keep your customers happy but also be their trusted partner on the journey towards efficient and sustainable home energy usage?
Cut costs
Personal insights will reduce the need for calls and one-to-one customer service. Acknowledging what the individual customer needs while reducing the cost to serve, is a win-win-win.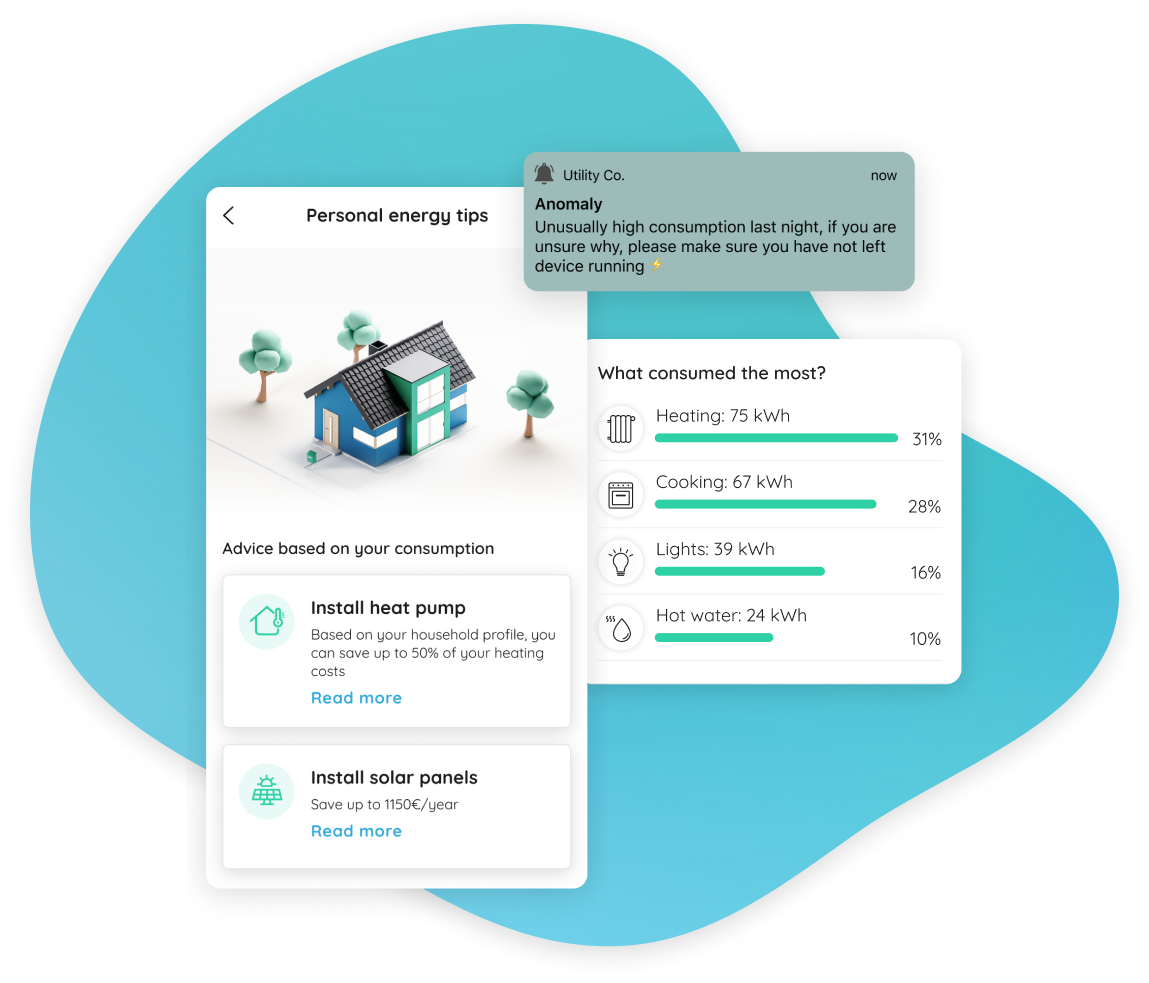 About us,
At Eliq, we strive to be the chosen partner for innovative banks so that they can implement customer-facing products to empower their customers, through access to their energy data, to take important financial decisions based on their actual energy usage.
We tackle the growing pain for end-customers to understand and reduce their energy consumption and make green energy upgrades.
Embark on a quick product tour⚡️
Connect with our product experts and find out how Eliq could fit your specific needs
LOVED BY OVER 3.3 MILLION AWESOME END-USERS WITHIN THESE COMPANIES